If you find yourself making some of these common errors, donít worry! Installing a child safety seat can be challenging, but there are lots of resources to help. Do your best to correct these errors on your own with the help of your child safety seat and vehicle manuals. If you are still unsure, consult a trained child passenger safety technician at a local car seat check point. This person can show you how to correct errors and achieve an optimal, secure installation.


Safe Kids of Fairfield County Coalition

All meetings are held on the 3rd Floor at the Fairfield County District Library @ 11:30AM
2018 Meeting Dates

•
January 10th

•
February 14th

•
March 14th

•
April 11th

•
May 9th

•
June 13th

•
July 11th

•
August 8th

•
September 12th

•
October 10th

•
November 14th

•
December 12th
Officers
Ann Probasco
President Coordinator
Sandy Smith
Vice President Coordinator
Marilyn Steiner + Resa Tobin
Secretaries
Fairfield Co. Family, Adult and Children First Council
831 College Ave., Suite C , Lancaster, OH 43130
Hours: Please call for an appointment
Phone: 740-652-7282
Contact: Ann Probasco

AAA Ohio Auto Club - Lancaster
714 N. Memorial Dr., Lancaster, Ohio
Hours: Please call for an appointment
Phone: 740-653-0912
Contact: Natalie Massie

Violet Twp Fire Department
8700 Refugee Rd., Pickerington, OH 43147
Hours: Call to schedule an appointment
Phone: 614-837-4123

WHY AGE 14?
The Flag Football Under 14 campaign was launched in 2018 to educate parents that tackle football is an inappropriate activity for children under the age 14. >> Read More

ALL-TIME GREATEST TEAM
Waiting until high school to play tackle football has not held back some of the greatest players in NFL history. We assembled the Flag Football Under 14 All-Time Greatest Team, composed entirely of players who did not start tackle football until high school, to illustrate that it is better to wait. >> Read More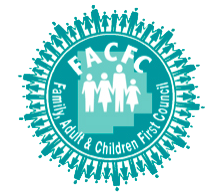 Girls in Gear is an empowerment program using bicycling education to instill confidence, physical activity, and nutrition habits in girls ages 9 to 15. In addition to bicycle safety and mechanics instruction, girls will gain experience in urban planning, public speaking, and critical thinking and instruction throughout this 8-week course.
• Students who successfully complete this 8-week course will receive a bicycle, bike lock, and helmet.
• Space is limited and registration is required.
• Students should plan to attend class each week.
• Snacks will be provided.
*This program has a maximum registration of 15 attendees*
*This program is presented though a partnership with the Fairfield County District Library and Family Adult and Children First Council. Sponsors for this program include Lancaster Rotary and OSU Extension.

Event Type(s): For Kids, For Teens
Becky Schaade, 740-653-2745 ext. 160
The Childhood Injury Prevention Program provides a variety of child-centered injury prevention programming, including care seat safety checks and distribution of car seats and bicycle helmets; education and training on traumatic brain injury and Chronic Traumatic Encephalopathy (CTE), and bicycle and pedestrian safety.
Childhood Injury Prevention Program and Safe Kids Coalition
Safe KIDS of Fairfield County Coalition