If you find yourself making some of these common errors, donít worry! Installing a child safety seat can be challenging, but there are lots of resources to help. Do your best to correct these errors on your own with the help of your child safety seat and vehicle manuals. If you are still unsure, consult a trained child passenger safety technician at a local car seat check point. This person can show you how to correct errors and achieve an optimal, secure installation.


Safe Kids of Fairfield County Coalition

All meetings are held on the 3rd Floor at the Fairfield County District Library @ 11:30AM
2018 Meeting Dates

•
January 10th

•
February 14th

•
March 14th

•
April 11th

•
May 9th

•
June 13th

•
July 11th

•
August 8th

•
September 12th

•
October 10th

•
November 14th

•
December 12th
Officers
Ann Probasco
President Coordinator
Sandy Smith
Vice President Coordinator
Marilyn Steiner + Resa Tobin
Secretaries
Fairfield Co. Family, Adult and Children First Council
831 College Ave., Suite C , Lancaster, OH 43130
Hours: Please call for an appointment
Phone: 740-652-7282
Contact: Ann Probasco

AAA Ohio Auto Club - Lancaster
714 N. Memorial Dr., Lancaster, Ohio
Hours: Please call for an appointment
Phone: 740-653-0912
Contact: Natalie Massie

Violet Twp Fire Department
8700 Refugee Rd., Pickerington, OH 43147
Hours: Call to schedule an appointment
Phone: 614-837-4123

To many of us, Memorial Day is the official start of summer fun.

Itís a time to remember the people who gave so much for our country, a time to be with family and friends and a time to take a break and have some fun.

Whatever your plans are for this Memorial Day and beyond, here are a few tips to keep your adventures as safe as they are fun.


SWIMMING SAFETY TIPS


• Watch kids when they are in or around water, without being distracted. A Water Watcher card can help designate a responsible adult to keep an eye on kids in the water at all times.

• Teach children to swim with an adult. Older, more experienced swimmers should still swim with a partner every time.

• Swimming aids such as water wings or noodles are fun toys for kids, but are not appropriate to be used as a personal floatation device (PFD). Be sure to use a U.S. Coast Guard-approved life jacket or PFD for your kids.

• Teach children that swimming in open water is NOT the same as swimming in a pool. They need to be aware of uneven surfaces, river currents, ocean undertow and changing weather. See more open water safety tips.


Related Posts: Water Safety and Persistent Misconceptions | 5 Tips for Safe Boating | Water and Pool Safety Tips
GRILLING SAFETY TIPS


• Position the grill well away from foot traffic and play areas. Areas along siding, deck railings, out from under eaves and overhanging branches could also be potentially dangerous.

• Keep children and pets away from the grill area by declaring a three-foot "kid-free zone" around the grill.

• Keep all matches and lighters away from children. Teach your children to report any loose matches or lighters to an adult immediately.


Related Post: 6 Grilling Tips to Keep Your Kids Safe | Fire Safety Tips

SUMMER TRAVEL SAFETY TIPS


• Buckling up on every ride is the single most important thing a family can do to stay safe in the car.

• Seventy-three percent of car seats are not used or installed correctly, so before you hit the road, check your car seat.

Hereís a quick car seat checklist to help you out.

• Use a booster seat with the vehicle lap AND shoulder safety belts until your child passes the Safety Belt Fit Test.

• Heatstroke is the leading cause of non-crash, vehicle-related deaths for children. Never leave your child alone in a car, not even for a minute.


Related Posts: What Parents Need to Know for Safe Summer Travel | Heatstroke Safety Tips | Ultimate Car Seat Guide
STAYING SAFE OUTDOORS


• Make sure your children have the appropriate clothing and gear. Camps will often send a required packing list. Follow it. The right gear will help your campers stay safe.

• Give your children a few first aid basics such as when to use a bandage, what a tick might look like and how to spot poison ivy.

• Teach kids not to play with matches and lighters and keep a bucket of water and a shovel near your campfire. Itís important to supervise children around an open flame.


Related Post: There is a Cow in the Tent
STAY SAFE, HAVE FUN!


Please talk about these tips with your kids and ask friends and parents to do the same. Then enjoy the summer and remember to keep having fun.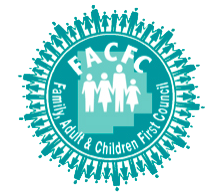 The Childhood Injury Prevention Program provides a variety of child-centered injury prevention programming, including care seat safety checks and distribution of car seats and bicycle helmets; education and training on traumatic brain injury and Chronic Traumatic Encephalopathy (CTE), and bicycle and pedestrian safety.

CHILD INJURY REVIEW: FAIRFIELD COUNTY, OHIO 2015-2016 DATA & ANALYSIS
Childhood Injury Prevention Program and Safe Kids Coalition
Safe KIDS of Fairfield County Coalition