If you find yourself making some of these common errors, donít worry! Installing a child safety seat can be challenging, but there are lots of resources to help. Do your best to correct these errors on your own with the help of your child safety seat and vehicle manuals. If you are still unsure, consult a trained child passenger safety technician at a local car seat check point. This person can show you how to correct errors and achieve an optimal, secure installation.


Safe Kids of Fairfield County Coalition

All meetings are held on the 3rd Floor at the Fairfield County District Library @ 11:30AM
2018 Meeting Dates

•
January 10th

•
February 14th

•
March 14th

•
April 11th

•
May 9th

•
June 13th

•
July 11th

•
August 8th

•
September 12th

•
October 10th

•
November 14th

•
December 12th
Officers
Ann Probasco
President Coordinator
Sandy Smith
Vice President Coordinator
Marilyn Steiner + Resa Tobin
Secretaries
Fairfield Co. Family, Adult and Children First Council
831 College Ave., Suite C , Lancaster, OH 43130
Hours: Please call for an appointment
Phone: 740-652-7282
Contact: Ann Probasco

AAA Ohio Auto Club - Lancaster
714 N. Memorial Dr., Lancaster, Ohio
Hours: Please call for an appointment
Phone: 740-653-0912
Contact: Natalie Massie

Violet Twp Fire Department
8700 Refugee Rd., Pickerington, OH 43147
Hours: Call to schedule an appointment
Phone: 614-837-4123

Fall is here!
Kids are back in school and fall activities abound like football games, trick or treat, and fall festivals. Whether your kids are walking to school, the park or a friend's house, here are a few simple tips to make sure
they get there safely :

Teach kids at an early age to look left, right and left again before crossing the street. Then remind them to continue looking until safely across.

It's always best to walk on sidewalks or paths and cross at street corners, using traffic signals and crosswalks. If there are no sidewalks, walk facing traffic as far to the left as possible.

Teach kids to make eye contact with drivers before crossing the street.

Children under 10 need to cross the street with an adult. Every child is different, but developmentally, most kids are unable to judge the speed and distance of oncoming cars until age 10.

Encourage kids to be especially alert for cars that are turning or backing up.

Teach kids not to run or dart out into the street or cross between parked cars.

If kids are walking when it's dark out, teach them to be especially alert and make sure they are visible to drivers. Have them wear light- or brightly-colored clothing and reflective gear.

Take Action Against Distraction

Teach kids to put phones, headphones and devices down when crossing the street. It is particularly important to reinforce the message with teenagers.

Pull headphones down or turn off the volume before crossing the street.

Be aware of others who may be distracted and speak up when you see someone who is in danger.

If kids need to use a cell phone, teach them to stop walking and find a safe area to talk.

Let Your Actions Speak as Loudly as Your Words

Be a good role model. Set a good example by putting your phone, headphones and devices down when walking around cars.

When driving, put cell phones and other distractions in the back seat or out of sight until your final destination.

Be especially alert and slow down when driving in residential neighborhoods and school zones. Be on the lookout for bikers, walkers or runners who may be distracted or may step into the street unexpectedly.

Give pedestrians the right of way and look both ways when making a turn to spot any bikers, walkers or runners who may not be immediately visible.

See our interactive pedestrian safety infographic : https://www.safekids.org/howtowalk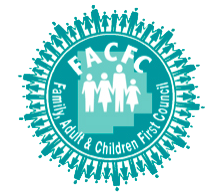 The Childhood Injury Prevention Program provides a variety of child-centered injury prevention programming, including care seat safety checks and distribution of car seats and bicycle helmets; education and training on traumatic brain injury and Chronic Traumatic Encephalopathy (CTE), and bicycle and pedestrian safety.
Childhood Injury Prevention Program and Safe Kids Coalition
Safe KIDS of Fairfield County Coalition