If you find yourself making some of these common errors, donít worry! Installing a child safety seat can be challenging, but there are lots of resources to help. Do your best to correct these errors on your own with the help of your child safety seat and vehicle manuals. If you are still unsure, consult a trained child passenger safety technician at a local car seat check point. This person can show you how to correct errors and achieve an optimal, secure installation.


Safe Kids of Fairfield County Coalition

All meetings are held on the 3rd Floor at the Fairfield County District Library @ 11:30AM
2016 Meeting Dates

•
January 13th

•
February 10th
•
March 9th
•
April 13th
•
May 11th
•
June 8th
•
July 13th

•
August 10th

•
September 14th
•
October 12th

•
November 9th

•
December 14th
Officers
Ann Probasco
President Coordinator
Sandy Smith
Vice President Coordinator
Marilyn Steiner + Resa Tobin
Secretaries
Fairfield Co. Family, Adult and Children First Council
831 College Ave., Suite C , Lancaster, OH 43130
Hours: Please call for an appointment
Phone: 740-652-7282
Contact: Ann Probasco

AAA Ohio Auto Club - Lancaster
714 N. Memorial Dr., Lancaster, Ohio
Hours: Please call for an appointment
Phone: 740-653-0912
Contact: Natalie Massie

Violet Twp Fire Department
8700 Refugee Rd., Pickerington, OH 43147
Hours: Call to schedule an appointment
Phone: 614-837-4123

Traveling with medicines in your suitcase?
Keep vacation worry-free by keeping all medicines in their original child-resistant containers and putting them up and away, out of sight and reach of your little ones as soon as you reach your destination.
Learn more at UpandAway.org. #MedsUpAway #KeepEachOtherSafe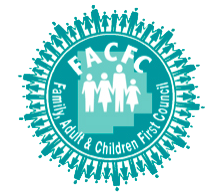 The Childhood Injury Prevention Program provides a variety of child-centered injury prevention programming, including care seat safety checks and distribution of car seats and bicycle helmets; education and training on traumatic brain injury and Chronic Traumatic Encephalopathy (CTE), and bicycle and pedestrian safety.
Childhood Injury Prevention Program and Safe Kids Coalition
Safe KIDS of Fairfield County Coalition